Wishfin is an authentic CIBIL partner
Wishfin is the first official fintech partner of TransUnion CIBIL – the company that provides official CIBIL score. You can check the screenshot given below of the authentic partnership by CIBIL. You can also check it on the CIBIL website through this url below.
https://www.cibil.com/official-partners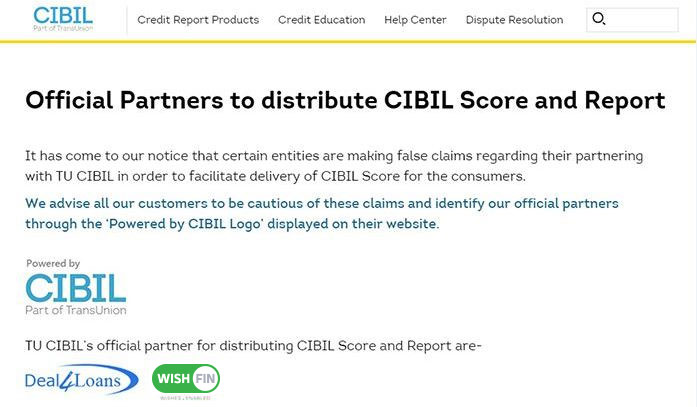 You get the CIBIL report for free
Yes, the service is totally free of cost. You can check your CIBIL and get the report without paying a single penny.
Checking your score on Wishfin won't hamper your CIBIL
Checking the credit score through Wishfin does not reduces it. However, if you apply for a loan or credit card at a bank or NBFC directly, your credit score may get affected.