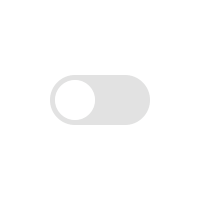 RBL Bank Personal Loan – Apply Online 2023
RBL Bank Personal Loan – Apply Online 2023
Willing to avail a personal loan from a reputed lender that comes at the lowest personal loan interest rates? If yes, look no further as RBL Bank Personal Loan is here. With attractive interest rates enjoy the affordable EMIs that help in reducing your overall loan burden. In case you want to know more, read the page below.
RBL Bank Personal Loan Interest Rate September 2023
| | |
| --- | --- |
| Interest Rates | 14.00% - 23.00% |
| Loan Amount | INR 1lakh - INR 20 lakh |
| Repayment | 12 months-60 months |
| Processing Fee | 2%-2.5% of the loan amount |
| Pre-Closure Charge | 3%-5% |
RBL Bank Personal Loan EMI Calculator 2023
With the help of this smart and time-saving device, it would be easier for you to know your EMIs of a personal loan. This tool lets you know the exact amount that you need to give away to the lender each month so as to repay your loan. In order to have a better understanding on the same, let's just take an example below.
For example, Ritu Sharma is looking for a personal loan of ₹3 Lakh for a tenure of 5 years, and RBL Bank is ready to offer her the same loan amount at an interest rate of 17.50% per annum, then what would be her EMIs, interest outgo and total amount payable? Well, let's find out the same, with the help of a personal loan EMI Calculator online, whose calculations are listed below in the table for you to see.
Table Showing EMI, Interest Outgo, and Total Repayment Amount
| LOAN AMOUNT | INTEREST RATE | TENURE | MONTHLY INSTALMENT | TOTAL INTEREST AMOUNT | TOTAL AMOUNT |
| --- | --- | --- | --- | --- | --- |
| ₹ 3,00,000 | 17.50% | 1 | ₹ 27,433 | ₹ 29,192 | ₹ 3,29,192 |
| ₹ 3,00,000 | 17.50% | 2 | ₹ 14,905 | ₹ 57,717 | ₹ 3,57,717 |
| ₹ 3,00,000 | 17.50% | 3 | ₹ 10,771 | ₹ 87,742 | ₹ 3,87,742 |
| ₹ 3,00,000 | 17.50% | 4 | ₹ 8734 | ₹ 1,19,247 | ₹ 4,19,247 |
| ₹ 3,00,000 | 17.50% | 5 | ₹ 7537 | ₹ 1,52,200 | ₹ 4,52,200 |
EMI, Total Interest Outgo, Total Repayment (Interest + Principal)
| YEAR | PRINCIPAL | INTEREST | BALANCE AMOUNT |
| --- | --- | --- | --- |
| 1 | ₹ 41,135 | ₹ 49,304 | ₹ 2,58,864 |
| 2 | ₹ 48,941 | ₹ 41,499 | ₹ 2,09,922 |
| 3 | ₹ 58,227 | ₹ 32,213 | ₹ 1,51,695 |
| 4 | ₹ 69,275 | ₹ 21,164 | ₹ 82,419 |
| 5 | ₹ 82,528 | ₹ 8020 | ₹ 0 |
RBL Bank Personal Loan Eligibility Criteria
To avail the personal loan in RBL Bank, you need to fit into the below eligibility criteria.
For Salaried
Minimum net monthly income of ₹25,000 per month
Minimum age of the applicant should be 25 years
Maximum age of the applicant should be 60 years
Work Experience of minimum 1 year at the current employment
3 years of total employment experience
Documentation Required
Next thing on which you need to pay attention to is the documentation required to get the personal loan in this bank.
For Salaried
PAN Card – For Individual
Identity Proof – Anyone (e.g. Voter ID / Driving License / Passport)
Address Proof – Anyone (e.g. Voter ID / Driving License / Passport / Telephone Bill / Electricity Bill / Registered Lease Deed or Sale Agreement / Bank Statement)
Relationship Proof (if required)
Passport Size Photographs
Any other valid Photo ID card issued by central or state government
Latest 6 months Salary credit Bank Statements
Latest 2 months pay slips and Form 16 issued by the employer
Income documents of salaried spouse (in case of clubbing of income)
Features and Benefits
Attractive interest rates
No security or collateral required
Simplified and quick documentation
Hassle-free loan sanction and disbursal procedure
Easy monthly repayment
Enjoy the convenience of doorstep service
RBL Bank Personal Loan Status
After applying for a Personal Loan at RBL Bank, the next thing that would grab your attention is the status of the application, right! For that, you should visit the official website of RBL Bank and enter either the loan acknowledgment number or the loan application number, along with a Captcha Code as shown on the page. The status could show approved, waiting for approval, or notify the time at which the loan can be disbursed to your account.
If you are not comfortable checking the status online, you can call the officials at the branch and those sitting at the bank's customer care center to know the same. These experts with their friendly nature are always there to give you the proper assistance so that you can have an enjoyable journey.
RBL Bank Personal Loan Customer Care Number
Feel free to clear all your queries related to the bank's personal loan by dialing the 24X7 toll-free customer care number-18001238040. The executives would pick up your call on this number and solve your query at the earliest. No matter what sort of issue or problem you have, the bank executives with their expert skills and experience make sure to give you the best solution in the least time frame. Thus, you can say that these experts are always there to give you the best support and proper guidance whenever you need it.
RBL Loan Account Login
When it comes to logging to your RBL account, the process is very simple and quick. You just need to open the site, know your login ID and password and you are done! The moment you enter your credentials online, you can easily see your account details in just a few seconds. With the help of the same process, it is easy to check your account on-the-go whenever you want it. Yes, your account is now at your fingertips. Isn't it great?
RBL Bank Personal Loan Payment
When it comes to paying for your personal loan, you can easily make a payment for the same. You can opt for an ECS facility that allows you to pay for your loan without any hassle. Under this facility, the required amount of your monthly installments will be auto-debited from your account so that you won't skip a payment. With this facility, the amount will be automatically debited, hence you don't need to bother about your monthly installments. Isn't it great?
RBL Bank Personal Loan Process
The process of applying for a personal loan in RBL is extremely easy and quick. You can either apply online for this credit facility or you can directly visit the bank branch with all the required documents. Soon after receiving your application, the bank will shortly get in touch with you for the further proceedings. And, will give away the loan to you without any hassle so that your varied needs can easily be fulfilled. Isn't it great?
About RBL Bank Personal Loan
Formerly known as the Ratnakar Bank Limited, RBL is one of the oldest private sector banks in India. This renowned bank with its wide presence and growing networks is catering to the needs of all. This bank is currently serving more than 1 millions customers all around the world and is known for offering a huge range of banking products and services to all. However, among its various banking financial services, this reputed bank is also known for offering the best personal loan services. Yes, in order to fulfill the varied needs of people, the bank is here with its unmatched and flexible personal loan. Moreover, to meet your immediate cash requirements in different scenarios such as friend's marriage, medical emergency or child's education, the bank provides quick personal loan options.
Stay updated on your FINANCIAL HEALTH