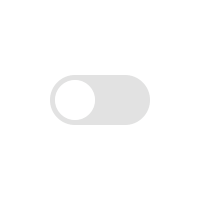 Link Aadhaar to Demat Account
It is mandatory for all brokerage firms to link the Aadhaar card of their clients with their demat account. There are various adequate provisions made by NSDL to link the Aadhaar card with a demat account online. It is a very easy process and enables the investor to link their Aadhaar card anytime.
Link Aadhaar with Demat Account Online
Linking an Aadhar card online with your demat account is the most simple and easy method of linking Aadhaar card. This can be done through the NSDL portal by following the steps given below:
Head over to the official NSDL portal
Click on the "Link Aadhaar Number to Demat Account" option
Fill in your DP name, DP ID, Client ID, and PAN details
After entering the verification code click on "Proceed"
Enter the OTP received on your mobile number as well as on the email ID registered with NSDL
Check the demat account information displayed on the screen
Click "Proceed" if all the displayed information is correct
Enter your Aadhaar number along with your gender and DOB acd click "Proceed"
Enter the OTP received on your registered mobile number and click the "Submit" button
You will then receive a confirmation message about the successful linking of your Aadhaar card with your demat account.
Key Points to Keep in Mind while Linking Aadhaar card with Demat Account
There are numerous points that you should consider before linking your Aadhaar card to your demat account. Some of those points are as follows:
It is important to understand that in order to verify yourself, your mobile number and email address must be associated with NSDL.
To use the OTP based verification, your mobile number must be linked with your Aadhaar card.
Before connecting the account, keep your DP Name, DP ID, PAN, and other data accessible.
To avoid hacking or phishing, avoid using public computers or shared internet connections while accessing your information online.
Benefits of Linking Aadhaar with Demat Account
If you wish to link your Aadhaar card with a demat account then there are several advantages that you can take advantage of. Some of those advantages are as follows:
Because your data is validated using your Aadhaar number, linking Aadhaar helps you to have e-KYC done quickly.
Following Aadhaar seeding, investors would be able to simply transfer brokerage firms based on their preferences.
Switching brokerage companies will become simpler, increasing competition in the business and forcing brokerage firms to cut broking fees.
The investment regulator will have an easier time monitoring transactions and preventing fraudulent activity.
Transparency in investing would grow, making transactions safer and easier to complete.
With such advancements, the number of investors will rise, giving the sector a boost.
Documentation for futures and options trading will be significantly reduced, making it easier for new and experienced investors to handle their accounts.