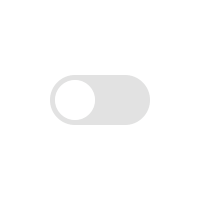 Aadhaar Card
Whenever you go through the process of any document verification, Aadhaar Card is the first thing asked by the verifier. Aadhaar Card acts as an address and as well as an identity proof that consists of Name, Address, Date of Birth, Photograph, and 12 Digits unique number. The UIDAI issues Aadhaar Card after collecting the demographic and biometric details of an individual provided at Aadhaar Seva Kendras and Aadhaar Enrolment Centres. UIDAI stands for Unique Identification Authority of India and it has the power to issue Aadhaar Card. It was launched in 2009 with the motive of giving a separate identity to each and every individual in India. You must explore everything about an Aadhaar Card in this article and check the importance of this document.
All About Aadhaar Card
You can see every single detail about an Aadhaar Card like Eligibility, Enrolment, Documents Required, and many others.
Information in Aadhaar Card
You will find the following information on an Aadhaar Card. The information on the front side is different from the information available on the backside of the Aadhaar Card.
Information on Front Side
Photograph of the Individual
Name in Hindi
Name in English
Date of Birth
Gender
Date of Issuance
Date of Download
12 Digits Aadhaar Number
16 Digits VID Number
Information on Back Side
Full Address of the Individual in Hindi
Full Address of the Individual in English
12 Digits Aadhaar Number
16 Digits VID Number
Scannable Barcode of the Individual
Helpline Number
Helpline Email ID
Official Website of UIDAI
Aadhaar Card Eligibility
If you fulfill the following eligibility criteria then you can easily apply for an Aadhaar Card:-
You should be an Indian Resident to apply for the Aadhaar Card.
A person who has stayed in India for more than 180 days after submitting the Aadhaar Card Application can apply for the Aadhaar Card.
Foreigners and NRIs who have stayed in India for more than 1 year can also get an Aadhaar Card.
Bal Aadhaar Cards are also issued for children who are below 5 years of age.
Types of Aadhaar Cards
There are three types of Aadhaar Cards differentiated on the basis of the applicant who is applying for them.
Aadhaar Card for Indians
Indian Citizens can apply for this Aadhaar Card. They can visit the Aadhaar Seva Kendra and submit their application with their identity and address documents to get the Aadhaar Card. The biometric process is mandatory to apply for any Aadhaar Card.
Aadhaar Card for NRIs and Foreigners
The NRIs or Foreigners who have been in India for 1 year or above can apply for Aadhaar Card as well. They will have to submit their Passport as a document and go through the biometric process for face recognition and fingerprints.
Aadhaar Card for Minors and Newborns
Aadhaar for Newborns or Minors is blue in color and it is known as Baal Aadhaar Card. The parents have to provide their identity proof to get the Baal Aadhaar Card. Once their child turns 5, they have to go through the biometric process and get the Indian Citizen Aadhaar Card.
PVC Aadhaar Card
PVC stands for Polyvinyl Chloride Card which is issued at a nominal fee of INR 50. UIDAI has been permitted to issue Aadhaar Cards made up of this material. It is a durable Aadhaar Card and a valid card. This card also has some security features and can be issued once you get approval for the card.
Documents Needed for Aadhaar Card
You might have to submit the following documents to apply for the Aadhaar Card. But remember Face Recognition and Fingerprints are the major processes for Aadhaar Verification.
Identity Proof
Address Proof
Relationship Proof
Date of Birth Proof
Documents
PAN Card
Ration Card
PDS Photo Card
Passport
Photo Bank ATM Card
Driving License
Voter's ID Card
NREGS Jobs Card
Birth Certificate
Benefits of Aadhaar Card
Here, you can see the benefits of having an Aadhaar Card. You must explore all the privileges you get if you have an Aadhaar Card.
Acts as An Identity Proof
The Aadhaar Card acts like Identity Proof because it has your photo, name, and date of birth. If anybody asks for your identity then you can prove it by showing your Aadhaar card.
Acts as An Address Proof
On the backside of an Aadhaar Card, you will find the address of the individual. The address includes your building name, locality name, City, Pincode, and State. You can prove your residential status through the Aadhaar Card.
Opening a Bank Account
Now, it is mandatory to link your Aadhaar Card with your bank account. So, if you are opening a bank account then your Aadhaar Card will help you to do so. You cannot open a bank account if you don't have an Aadhaar Card.
Phone and Gas Connections
In order to have a new phone or gas connection, the issuer will ask for the Aadhaar Number and the Aadhar card. You will have to submit Aadhaar as an important document to the Gas Agencies or Telecom Service Providers.
Mutual Fund Investments
SEBI has also mandated all the investors to link their Aadhaar Card with their Demat accounts. You will have to go through e-KYC and then only you can make investments in the market and in Mutual Funds.
Filing Income Tax Returns
It is mandatory to link Aadhaar with PAN because it will help you to file a hassle-free income tax return. It is mandatory for the taxpayers to link their Aadhaar Card with PAN and the Income Tax Department has mandated this rule. So, you will need an Aadhaar Card for filing ITR.
Helps to Get Government Subsidies
As we have told you before that you have to link your Aadhaar with your bank account so that the government can send you subsidies available under different schemes. You will have to link your Aadhaar with banks to avail of subsidies like Atal Pension Yojna, Pahal Yojna, Food Subsidy, Kerosene Oil Subsidy, School Subsidies, and many others.
Services Offered on Aadhaar Card Official Website
You can avail of the following services on the official website of UIDAI:-
Download Aadhar Card
Check Aadhaar Card Status
Locate Nearest Aadhaar Seva Kendra
Update your Address or Mobile Number
Download Aadhar Virtual ID
Retrieve Lost UID or EID
FAQs
Q1. Can I use an Aadhaar Card as an Address Proof?
Yes, you can use an Aadhar card as an Address Proof and it is printed on the backside of an Aadhaar card having the building name, locality name, city name, state name, and Pincode.
Q2. Can I get another Aadhaar if it is lost?
Yes, you can download your Aadhaar Card using your date of birth and registered mobile number online in case your card is lost or stolen. You can also download Aadhaar through the VID number.
Q3. What is VID Number on Aadhaar?
VID Stands for Virtual Identity and it is a 16 digits number present on Aadhaar Card with the Aadhaar Number. You can use the VID Number at the time of verification in place of your Aadhaar number.
Q4. Can I Apply for Aadhaar without Physical Presence?
No, you cannot apply for an Aadhaar Card if you are not present physically. The demographic verification can be done virtually but the biometric verification needs your physical presence. You will have to provide your fingerprint and face photo for biometric verification. Therefore your physical presence is mandatory.
Q5. What is the difference between a VID Number and an Aadhaar Number?
VID is a 16 digits virtual ID whereas Aadhaar Card is a 12 digits physical ID. You can use VID in place of Aadhaar for the KYC verification.