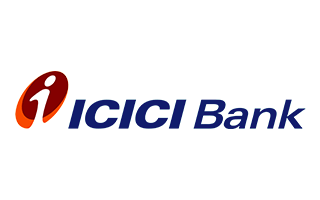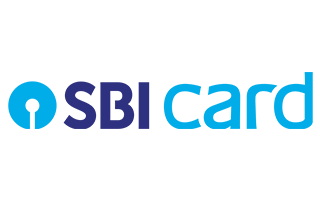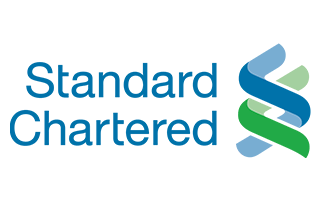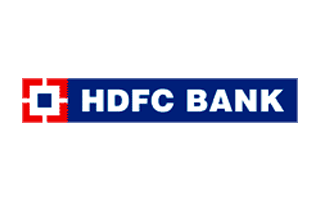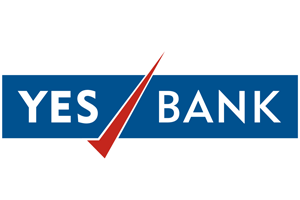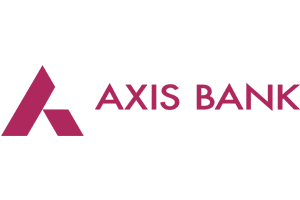 Credit Card customised for individual needs
What is a Credit Card and How It Works?
A credit card is a plastic instrument that helps you buy groceries, accessories, travel & movie tickets, besides offering you the privileges of airport lounge access, 24x7 concierge assistance, etc. The money spent on the card helps you rake in rewards, discounts, cashback, fuel surcharge waivers, and much more. The rewards earned can be redeemed for exclusive gifts, cashback to the credit card account, etc. These rewards would mostly expire within 2-3 years of their accumulation. A few cards, though, come with never-expiring reward points. You can also get rewards for spending a specific amount as mentioned by the credit card issuers and apply for a credit card online. These rewards can come in the form of gift vouchers or the fee waiver, resulting in enhanced savings for you.
You can make purchases online in a few clicks. If you don't find it comfortable buying online, you can also visit a retail store and swipe the card to buy the stuff you want. You can either go for a straight purchase via credit card or choose the EMI option. If you choose the first option and pay the entire due, there won't be any interest. Else the credit card provider would charge interest at the rate of 2.50%-3.50% per month, accumulating to 30%-45% annually. The EMI option comes with an interest rate but at a lower rate of 13%-18% per annum.
Why Choose Credit Cards?
Credit cards will offer you the following benefits -
Comfort
Convenience
Luxury
Best-in-class services
Freedom to shop for anything from anywhere at anytime and much more...
Types of Credit Cards
There are tons of credit cards available these days, especially as India gears for a full-fledged cashless economy. However, not all cards that you see would help meet your needs. So, you need to figure out your requirements properly before choosing a credit card. Credit cards are broadly categorized into the following-
Eligibility Criteria
You should be at least 18 years of age at the time of application.
You must not be more than 65 years old by the time you apply credit card online.
Salaried must have an annual income of at least INR 2 lakhs. On the other hand, self-employed must be earning a minimum of INR 1.5 lakh to get the approval. However, the income criteria can differ from bank to bank.
The credit score must be 750 and above for a hassle-free approval
Note - The eligibility criteria shown above can vary according to the type of credit card offered.
Income Eligibility With Respect to Credit Card Application
You should first check with the lender whether the income sought for a credit card is on a gross or net basis. Also, note that banks generally consider the fixed income for approving the application. The fixed income does not include the incentives and other variables earned by an individual. So, see whether the fixed income equals the amount needed to gain an approval. If so, then you can apply. If not, then look for banks that can offer you a credit card based on your fixed income.
Example - Ravi applies for a credit card at a bank which considers gross fixed income to approve or reject the application. The income requirement is INR 5 lakh a year. Income particulars of Ravi for 1-year period is shown below.
Average Gross Monthly Income - INR 45,000
Fixed Monthly Income - INR 25,000
Average Incentives in a Month - INR 20,000
Total Annual Income (Including Incentives) - INR 5,40,000 (45,000 x 12)
Total Annual Income (Without Incentives) - INR 3,00,000 (25,000 x 12)
Keeping this in mind, Ravi's application would be rejected even as the income including incentives is above the amount of INR 5 lakh as sought. He must earn a minimum gross fixed monthly income of INR 41,667 to gain an approval.
Documents Required
Passport size photographs
ID Proof - Any one from Passport, PAN Card, Ration Card, Adhar Card, Voter's ID Card, Driving License
Address Proof - Any one from Passport, Rent Agreement, Telephone Bill, Ration card, Electricity bill, Aadhar card
Applicants should have PAN Card, Form 16 and Income Tax Returns Statement.
Recent salary slips/certificate for last 3 months/latest bank statement showing the credit of salary for a minimum of 3 months
Credit Card Apply Online
After glancing at the reward points, cashback and other benefits, it's time to apply for the card online at Wishfin, a neutral marketplace for loans and other financial products. There are three ways by which you can apply here. All three are described below for you to look at.
How to Apply for a Credit Card on WhatsApp
Click on 'Apply with the ease of Whatsapp Chat' on the 'Credit Card' section.
A new page will appear asking you to enter your mobile number.
Enter the number and then click on 'Continue with WhatsApp' at the bottom.
You will get added to a Whatsapp group with Wishfin being the other member.
A message regarding the credit card application will be sent to the group.
Mention a few details in the conversation before submitting your application.
This was all about credit cards apply on WhatsApp. Use this one-of-a-kind service to get your favourite cards.
Apply via Filling Form
Provide your personal and professional details
Click on 'Explore Credit Cards' after filling the details
Choose from a customized list of cards and apply for the one you want
After that, you will receive a call from the dedicated executive verifying the details submitted by you
Subsequently, you will receive an SMS with a link
Click on it to check the details filled by you at the time of application
Click on 'Instant Approval' at the bottom to get the application processed
Credit Card Apply via Wishfin Chat
You can even explore chat option to apply. You just need to answer a few questions. As soon as you are done with those, you would get a choice of credit cards to apply for.
Benefits of Applying at Wishfin
Applying online at Wishfin has benefits of its own. Some of these include-
Ease of Use - You can visit the website of Wishfin and choose from any of Whatsapp, chat or even the conventional application form to apply.
Fast - You can apply for the card in a few minutes by answering or filling relevant personal and professional information.
Instant Approval - If you have submitted the details correctly and meet the eligibility criteria, an instant approval will remain a formality!
Effective Comparison of Offers - You can compare exciting offers in terms of reward points, travel privileges, fees, etc. A good comparison helps you choose the best deal that would not only match your needs but also let you live with style.
Credible Information Display - The information displayed is researched thoroughly and get updated on a timely basis, hence ensuring a greater degree of reliability.
Transparency in Information - Not only the offers, you can also get to know the applicable fees & charges. The information is transparent, so you can get a complete detail before applying for the card. This only boosts consumer confidence and has made many applying through Wishfin.
Excellent Track Record - Wishfin has enabled the wishes of more than 18 million customers through a rich vein of financial products including credit cards.
How to Apply for Credit Card Offline?
You can also visit the nearest branch with the required documents to apply for the credit card. The documents are already mentioned above. So, take note of that. There, you need to ask for the credit card application form. Fill the details asked in the form before submitting the same along with the documents to the branch official. The bank would check the application form and documents thoroughly and give an approval only when the details are verified successfully.
Check Credit Card Aplication Status Online
You can check the application status online in a few minutes. The process involves the following steps.
Visit the website of the concerned lender
Go to the application status page.
Fill in a few blanks on the page, including application reference number, date of birth and mobile number.
The application status will flash on the screen showing any of the three - approved, pending for approval or rejected.
In case you face a rejection, the reasons for the same would be mentioned too. If you can fill those voids, do so and have a credit card apply again for an approval.
Credit Card Statement
The statement is a document showing the payment date, the amount due, minimum due, the list of transactions, rewards summary, etc. The late payment charges, if any, would also be shown in the statement. You can check the statement on your email ID as well as get the same on your registered address.
If you check the statement carefully, you can detect some possible errors. The bank can commit an error, and as a result, the outstanding balance will rise erroneously. If you find an error, report the same to the bank at the earliest for correction.
Features & Benefits of Credit Cards
You can earn reward points on several online and offline spends. Rewards earned can be redeemed to book flights, movie tickets, and for shopping at top brands. The redemption rate can vary among the cards, with some offering INR 1 for 1 reward point while others offering 20 or 30 paise for every reward accumulated.
Accelerated reward point offers are also available for customers. Say a card comes with 10 normal reward points for every INR 100 spent. Another one comes with 5X reward points per every INR 100 spent. The latter is nothing but an accelerated reward offer, taking the total rewards to 50 in comparison to 10 in the case of normal reward structure.
Cashback and discount benefits reduce the cost of card shoppers greatly. While cashback is credited to the card account on a specified date after the transaction is made, discounts mean an outright reduction of the cost. Reward points can also be redeemed as cashback to the credit card account in the ratio as specified by the bank.
Avail a surcharge waiver on fuel spends to decrease your vehicle refill cost
Movie ticket vouchers, access to golf courses, discounts on dining & shopping make cards more appealing
Accumulation of air miles, cashback or dicount on hotel booking, travel cover and much more are available on travel credit cards
Enjoy lounge access at select domestic and international airports
Get 24x7 concierge services as assistance for room reservation, car rental, flowers & gifts, etc
Accomplishment of milestone spends earn you the annual fee waiver
Instant loan can be availed against credit card at attractive interest rates
Zero lost card liability feature provides cover for any losses arising out of the fraudulent usage of the lost or stolen card on reporting the incident immediately to the concerned lender on their helpline numbers.
Dispute resolution
Emergency card replacement facility
Credit Card Bill Payment
You can pay credit card bills from any of the following modes.
Internet banking
Mobile banking
Payment gateway
Cash or demand draft deposit at bank branch
How to Make Card Bill Payment via Net Banking & Mobile Banking?
You can pay using the net banking or mobile banking access of the concerned bank.
Log in to either of the channels using your credentials
Go to 'Credit Cards' section
Enter the bill amount
Pay the bill
An online payment receipt would come on the screen post the successful transaction
You would receive an e-mail message and SMS regarding the transaction
If you have the net banking or mobile banking access of other banks. you can follow the steps described below to pay your bills.
Add the card by registering the card number, expiry date of the card, etc.
Set Auto Pay if you want an automatic payment of the bills on or before the due date
Else choose to pay yourself by just adding the bill and not setting an 'Auto Pay'
You would receive the bill intimation in advance, whether you have activated auto pay or merely added the card.
You would receive an e-mail as well as an SMS upon bill generation
Maintain the required sum in the bank account for a seamless bill payment
How to Pay Credit Card Bill via Payment Gateway?
You can use the payment gateway to pay the bill. Choose from any of debit card and internet banking options to pay the dues.
Credit Card Customer Care Number
If you face any problem or have a query regarding a credit card, don't hesitate to ring the 24X7 customer care centre of the concerned card issuer. You can find the number on the website of the lender or even on the card issuance letter. The customer care executives will hear your queries patiently and resolve them at the earliest. They may suggest you certain measures to sort out the issue ASAP.
Below is the table showing the customer care numbers of top credit card issuers in India.
| Credit Card Providers | Customer Care Numbers |
| --- | --- |
| SBI | 18001801290 |
| American Express | 18004191414 |
| HDFC Bank | 18004254332 |
| ICICI Bank | 18001024242 |
| Citibank | 18602102484(for resident Indians) and +912249552484(for people outside of India) |
| Standard Chartered Bank | 18003451000 or 18003455000, 011-39404444 or 011-66014444 for people residing in Noida and Gurgaon |
| RBL Bank | 18001238040 |
| Axis Bank | 18004195959 |
How to Raise Credit Card Issue with Customer Care?
Dial the 24x7 customer care number of the concerned card issuer
Listen to the instructions carefully
The Interactive Voice Response (IVR) would tell different numbers to press for specific queries
Press on the number for your query
The customer care executive would ask you to authenticate by providing a few details
Post-authentication, you can raise the query and get it resolved ASAP
How Can Credit Cards Help Maintain a Strong Credit History?
Credit cards are one of the best financial instruments to improve your credit history. All you need to do is shop with discretion and make payment on or before the due date. The plastic instrument can last forever even as they get renewed every 2-3 years from the date of their issue. It can thus continue building your credit history, much unlike loans that expire after a certain period. You just need to show the credit discipline by paying dues on time to get your credit history stronger with time. A strong credit history would make you eligible for a card upgrade or several other exciting deals.
How is Interest Calculated on Revolving Credit?
Credit cards come with an interest-free period of 20-50 days as extended by banks across India. You can pay the full amount to get relieved of the interest and tax burden. However, if you pay below the total due or minimum due, the interest and taxes would add to the bill. The interest rate ranges from 2.5%-3.5% per month on an average. On the overall interest amount, the GST at 18% is getting charged. Previously, the service tax at 15% was levied on the interest amount. Let's understand how interest gets calculated on the revolving credit.
Interest=Outstanding Amount x Rate of Interest x 12 months x number of days/365
Example- Ram Manohar Sharma, an engineer, shops via a credit card for purchasing the goodies. Let's see how his shopping was a month or two ago in the table below.
| Date | Transaction Details |
| --- | --- |
| May 10 | Purchased shoes worth INR 10,000 |
| May 17 | Bought sarees costing INR 6,000 |
| May 20 | Statement Generation Date (Total Dues - INR 16,000, Minimum Due - INR 800 |
| June 13 | Made a payment of INR 4,000 |
| June 16 | Bought a mobile costing INR 11,000 |
| June 17 | Made a payment of INR 3,000 |
| June 20 | Statement Generation Date |
As you can clearly see in the table, Mr. Sharma has refrained from paying the entire bill and would thus bear interest on the outstanding balance. The interest rate charged is 2.49% per month. Let's calculate the interest now.
Interest on INR 10,000 at 2.49% for 23 days from May 21 to June 12=(10,000 x 2.49% x 12 x 23/365)= INR 188.28
Interest on INR 6,000 (10,000-4,000) at 2.49% for 4 days from June 13 to June 16=(6,000 x 2.49% x 12 x 4/365)=INR 19.65
Interest on INR 6,000 at 2.49% for 27 days from May 21 to June 16=(6,000 x 2.49% x 12 x 27/365)=INR 132.61
Interest on INR 2,000 (6,000-4,000) for 3 days from June 18 to June 20=(2,000 x 2.49% x 12 x 3/365)=INR 4.91
Interest on a fresh expenditure of INR 11,000 for 5 days from June 16 to June 20=(3,000 x 2.49% x 12 x 5/365)=INR 12.28
Total Interest=INR 188.28+INR 19.65+INR 132.61+INR 4.91+INR 12.28=INR 357.73
Since the payment of the outstanding balance was not made in full, the late payment charges would be deducted. In this case, it will be INR 750 as the total amount due is 23,000 (10,000+6,000+11,000-4,000). Applying 18% GST on interest rate charged amount of INR 357.73 and late payment fee of INR 750, the tax to be deducted would equal to INR 199.40.
Frequently Asked Questions (FAQs)
Below are a few questions that many credit cardholders ask.
What is Meant by Credit Limit?
A credit limit is a point up to which you can shop via a card. Credit card issuers check your income, repayment potential and credit score before deciding the limit.
How Can I Increase the Credit Limit on My Credit Card?
What is Unbilled Amount of a Credit Card?
What is Called Minimum Due on My Credit Card?
Is Interest Chargeable on Credit Card Spends?
Is It Good to Pay Minimum Due Balance Only?
How Much Interest is Chargeable on Revolving Card Balance?
Will the Delayed Card Payment Affect My Credit Score?
What are the Benefits of Timely Card Payments?
What is Debt Settlement?
Should I Use Debt Settlement to Get Rid of Credit Card Debt?
Can I Get a Pre-approval for a Credit Card?
Will I Get a Credit Card with No Credit History?
What to Do When Your Credit Score is Low?
Can I transfer money from one credit card to another credit card?
Can I Get a New Credit Card from a Bank Where I Already Hold One?
I am self-employed and I don't file the Income Tax Return(ITR). Shall I be Approved a Credit Card?
Should I Go for a Credit Card Upgrade?
How to Convert Card Purchase into EMI?
What are Supplementary/Add-on Cards?
Do Credit Cards Offer Protection Against Fraud?
What Should I Do When My Card is Lost?